Industries Served by Rubber Molding
There are limitless uses for rubber molded products, which makes them a valuable part of a wide variety of industries from auto manufacturing to aeronautics and space craft producers. The guaranteed durability of rubber molded components has made them an essential part of several industrial processes.
Industries Served by Rubber Molding
Aerospace: Rubber components for the aerospace industry must be dependable and meet exacting performance standards that are not required by other industries. Parts must be highly durable, have excellent weathering ability, and able to withstand sudden variations in temperature. For passenger and aircraft safety, gaskets and seals are resistant to oil, gases, and fire.
Automotive: The auto industry uses rubber parts in many sections of cars from brakes and clutch seals to gaskets for the battery. The noise suppression capabilities of rubber parts make them ideal for consoles and other parts of a car's interior.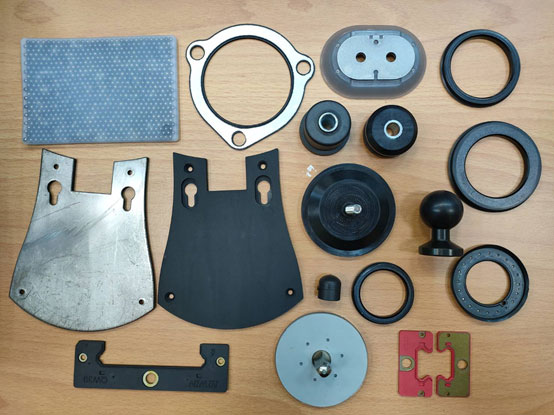 Print: An important use of molded rubber products in the printing industry is rubber rollers that have three parts, which are its metal core, rubber bonding material, and rubber covering. These rollers are used in graphic arts and printing and are important for passing ink onto printing plates. Rubber pads are widely used for shock absorption along with rubber mountings.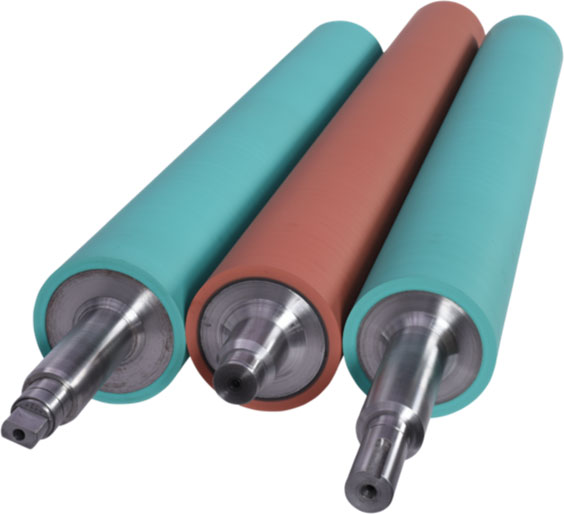 Home Applicances: Home appliance rubber parts are subjected to constant use and extreme temperature changes. Rubber molded parts have to be durable and strong enough to take the intensive wear.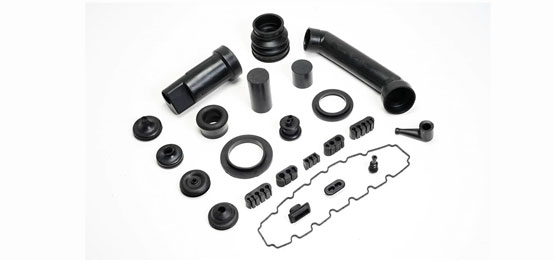 Electrical: An important use for rubber molded products for the electrical industry is safety and protection. The types of products can include outlet covers, protection from shock, chemical resistance, methods for reducing electromagnetic interference, and sealing connections from dust and moisture. Much like all industries, parts have to be durable, resilient, and easy to use. The main concern for the electrical industry is meeting the standards and regulations that are designed to protect workers and ensure safety.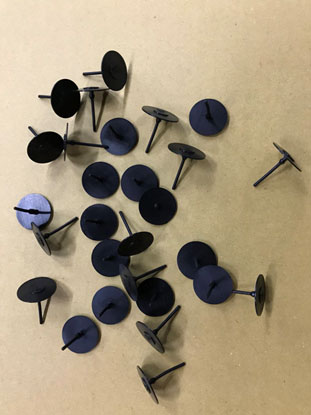 Agriculture: The demands of the agriculture industry may seem to be dissimilar to those of other production and manufacturing industries. What is important for agriculture is protection from leaks and seepage but has the ability to withstand harsh weather conditions that all agricultural products must endure. A major part of agricultural production is the use of chemical fertilizers and bug repellents, which have to be handled with great care. Rubber molding produces gaskets and seals that give the necessary protection and safety that are required for handling the variety of chemicals used for agricultural production.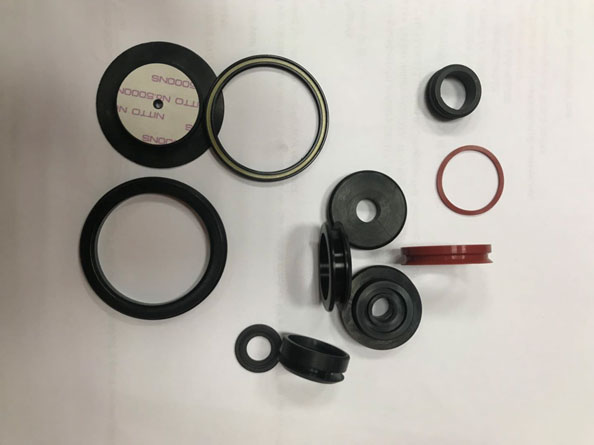 Medicine: There are countless ways that rubber molded products are used in the medical field from seals and gaskets on equipment to tubing to provide fluids. The nature of rubber and its durability makes an ideal partner for medical use. Whether it is medical research or patient treatment, rubber molded parts and products can be found in every aspect of medical treatment. The most important feature of rubber molded products is their ability to be recycled since most medical applications allow instruments to be used once and then disposed of. Another factor of concern with medical instruments is the requirement to meet the exacting standards that have been set for patient treatment. Manufacturers strictly adhere to the legislated requirements and restrictions set for the protection of the public.
Food and Beverage: The standards for rubber molded products for the food and beverage industry have to adhere to the regulations of the Food and Drug Administration (FDA) of the Federal Government. Products are required to be designed for exceptionally hygienic conditions and have the ability to endure regular cleaning and sanitization. The FDA specifies that types of acceptable rubber compounds that can be used in the production of parts and components that can be used by the food and beverage industries. The main concerns are that materials be non-toxic and non-carcinogenic.