What are rubber grommets?
The rubber grommets are durable and resistant to corrosion and cracks and offer excellent durability. They also provide excellent insulation capabilities.
For rubber grommets that must have contact with oils, it is better to utilize NBR. NBR has relatively low volumes of strength and has semiconductor rubber properties with anti-static properties. Neoprene Grommets. This new Neoprene rubber grommet offers excellent thermal stability, weather resistance, and oxidation resistance. It is useful for outdoor use under sunlight.
What are rubber grommets used for?
Rubber grommets are an accessory for wiring equipment. Used for wires going through the middle of the hole. The purpose is to protect the wire from being cut by sharp sheets. Also, it is dust and water-resistant.
They are widely used in various fields such as electronics, electrical appliances, machinery, sports equipment, furniture, and lighting. There are many types of rubber materials for the production of rubber grommets. Commonly used materials are Nitrile rubber, Natural rubber, Neoprene, Silicone, and FKM (fluorine rubber). Hardness is mostly 30-60 Shore A.
For this particular type of application or process, a rubber grommet is usually used. When a wire must go through a hole in metal, a two-piece plastic grommet can be used. In general, rubber grommets are more commonly used to protect or cover holes and to protect cables or wires from sharp corners or edges. Customers can customize rubber grommets of different rubber materials according to the needs of their products.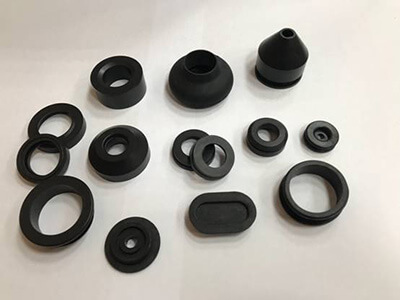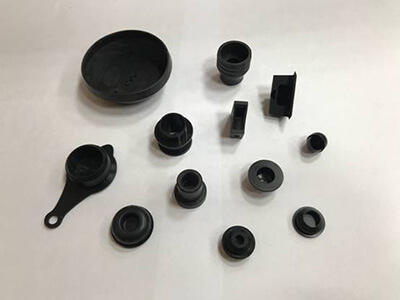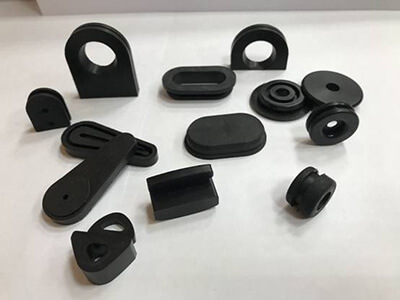 Watch video:


---
Jhao Yang is a rubber parts manufacturer with rich experience in custom development. We have been established for over 50 years and have served many companies around the world. Adhere to providing the best quality of products and services, we continue to introduce more advanced production equipment and improve manufacturing capabilities. If you have any needs or questions about gaskets or other rubber parts, please write to us directly!